PEOWWcast Episode 2: Post-Insert Coin '09
PEOWWcast #2 was recorded a day after episode 1 (in the same hotel room).  It followed our first day at Insert Coin '09 which was a bit of a mad day which involved a lot of shouting and walking around.  Consequently, we were all knackered and the recording time was about a third of the first one.
Present: Rich, Cale, Danny, Odie, Jase, Lurk, Tiq.
Subjects: thoughts on Insert Coin '09: the events and the games.
Note:  This episode has been trimmed slightly due to overuse of insults.  What's left shouldn't be taken as anything but larks.  Love, Peoww (the site that swears together).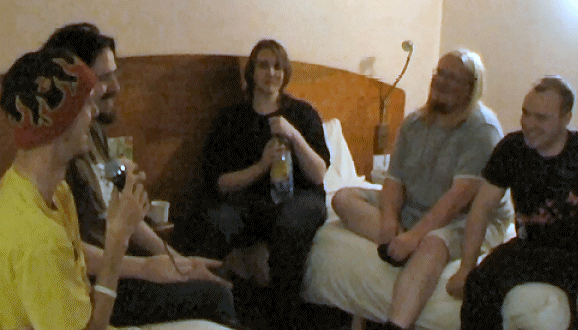 PEOWWCAST